When you choose a bathroom, you must take consideration of its resistance towards humidity, dirt, mud, soap scum, and risk of mold. the wrong type of floor will only hurt you in terms of cost and energy
Here is some material that is suitable for the bathroom:
Porcelain
Porcelain is a popular material for bathroom floors. Tiles from this material are more able to absorb water than ordinary ceramics, and the price is quite affordable. Porcelain tiles come in a variety of sizes, colors, patterns, and shapes.
The disadvantage of porcelain tiles is that they tend to be cold, so they are less comfortable if you live in a cold area. The porcelain surface is also slippery, but you can overcome it by combining large and small tiles.
Natural stone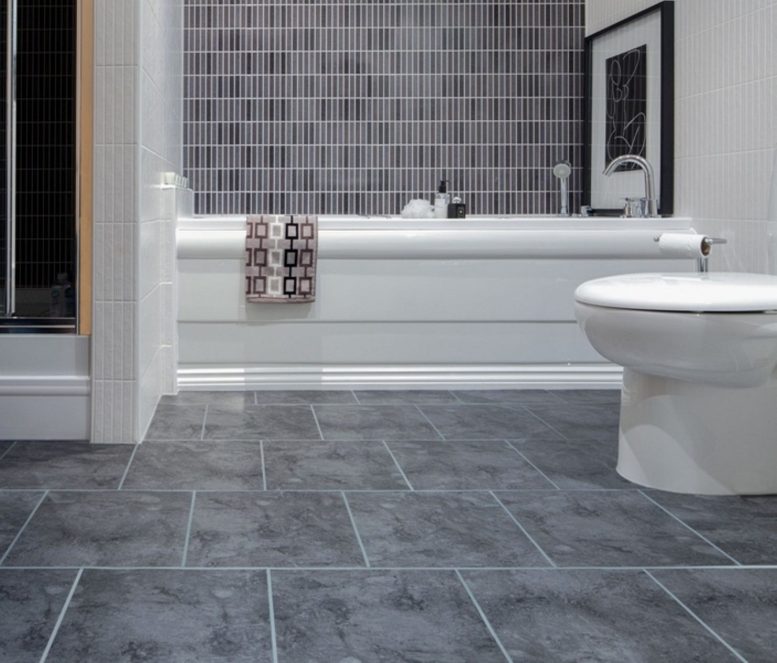 Natural stone such as granite or marble creates a beautiful, elegant, and exotic look in your bathroom. Natural stone tiles also have a choice of colors and motifs that are elegant. Homes with natural stone tile floors also tend to have good prices if you resell them. Marble and granite are also strong, making it suitable for permanent homes.
The disadvantages of natural stone tiles are that they tend to be cold and slippery, but the shortcomings of natural stone tiles can be overcome by choosing textured tiles. The price is also relatively high, so you really have to prepare a budget to install it.
Vinyl tiles
Vinyl is a well-known material that is easy to install. This material comes in tiles and sheets and has a variety of colors and patterns. There are also vinyl whose motives mimic natural wood or stone floors so that you can get expensive looks at low prices. This floor is also ideal for a child's bathroom or laundry room.
However, vinyl can't absorb water properly. If the installation is not done correctly, water will seep behind the floor and cause various problems.
Choose the best bathroom tiles that best suits the interior of the room, especially if your bathroom floor is often wet.