When you choose a bathroom, you must take consideration of its resistance towards humidity, dirt, mud, soap scum, and risk of mold. the wrong type of floor will only hurt you in terms of cost and energy
Here is some material that is suitable for the bathroom:
Porcelain
Porcelain is a popular material for bathroom floors. Tiles from this material are more able to absorb water than ordinary ceramics, and the price is quite affordable. Porcelain tiles come in a variety of sizes, colors, patterns, and shapes.
The disadvantage of porcelain tiles is that they tend to be cold, so they are less comfortable if you live in a cold area. The porcelain surface is also slippery, but you can overcome it by combining large and small tiles.
Natural stone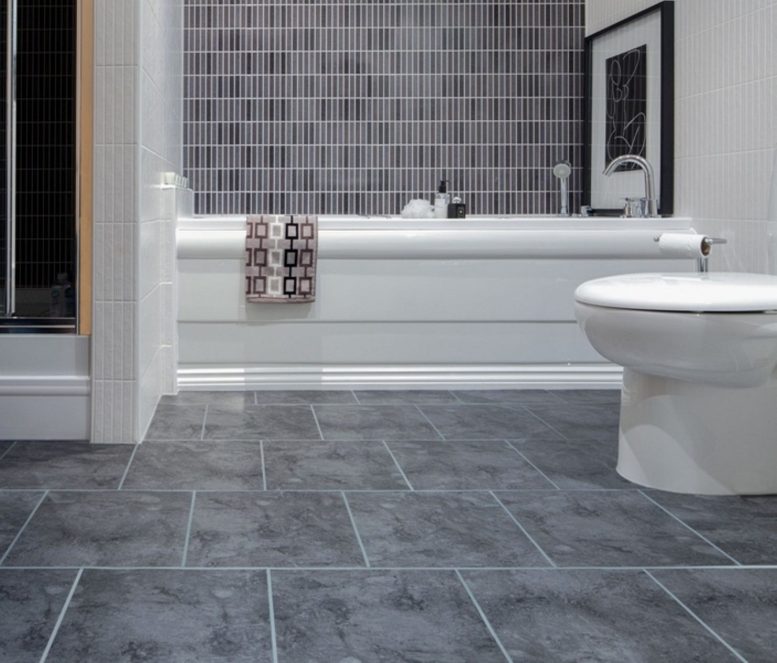 Natural stone such as granite or marble creates a beautiful, elegant, and exotic look in your bathroom. Natural stone tiles …